Favorite
Brands
California Yacht Sales is your Premier marketplace for used power and sailing vessels in California. Check out some of our favorite yacht manufacturers. You can find information on top manufacturers from around the world.
Current Inventory: Island Packet Yachts for Sale
Island Packet is known for quality semi custom yachts built in America! When you order a new Island packet from California Yacht Sales, you get to pick from a variety of custom options that each model offers. In some cases the customization can be quite extensive. So, after browsing the models here, give us a call and make plans to come to our offices to learn all about them and what you can do to make one yours. The sooner you start the process the sooner you can be enjoying your very own Island packet. We also have listings for ALL used Island Packet yachts that can be found in the state. Choose California Yacht Sales to help you find the perfect IPY for you, today!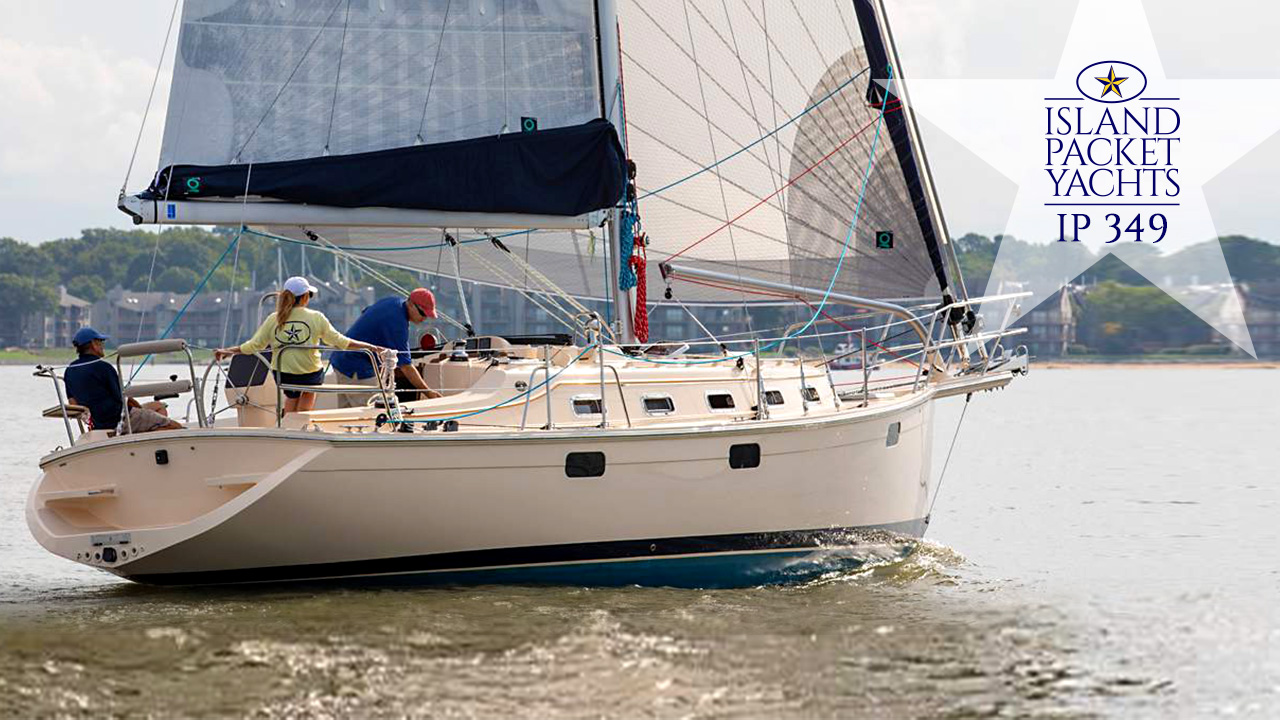 IP 349
The new Island Packet 349 has just been named "Boat of the Year" in two categories by Cruising World Magazine! The new sailboat bows to the traditions of a great boatbuilder while offering new boat buyers the latest in design-build technology. The new model represents 40 years of continual innovation and evolution in cruising yachts. Perhaps, the biggest key to this design is the full foil keel which you won't find in any other brand this size. What it affords is safety and stability when making passages. Unlike other yachts in this range, the integral keel and hull structure provides a worry free platform for sailors. Throughout, instead of plywood, the builder has used Coosa board which is a foam-fiberglass composite that is stronger and lighter! [Read More]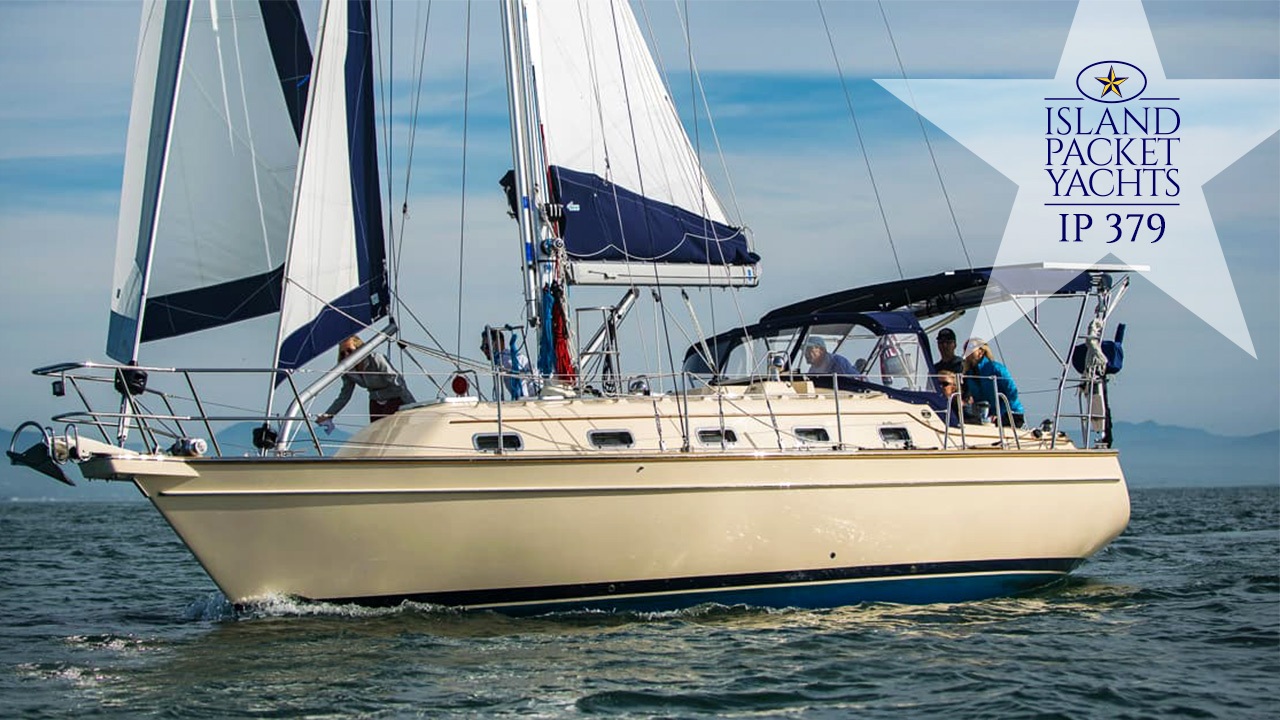 ip 379
Following decades of refinement, the newly updated Island Packet 379 is an ideal size for a cruising couple as well as a family weekender. The cutter rig with self-tending staysail is well balanced and provides the added power in lighter winds. A solent rig is also offered. What sets this yacht apart from others in its' category include the geared steering system and a full foil keel which combine to create a stable and delightful sailing motion. [Read More]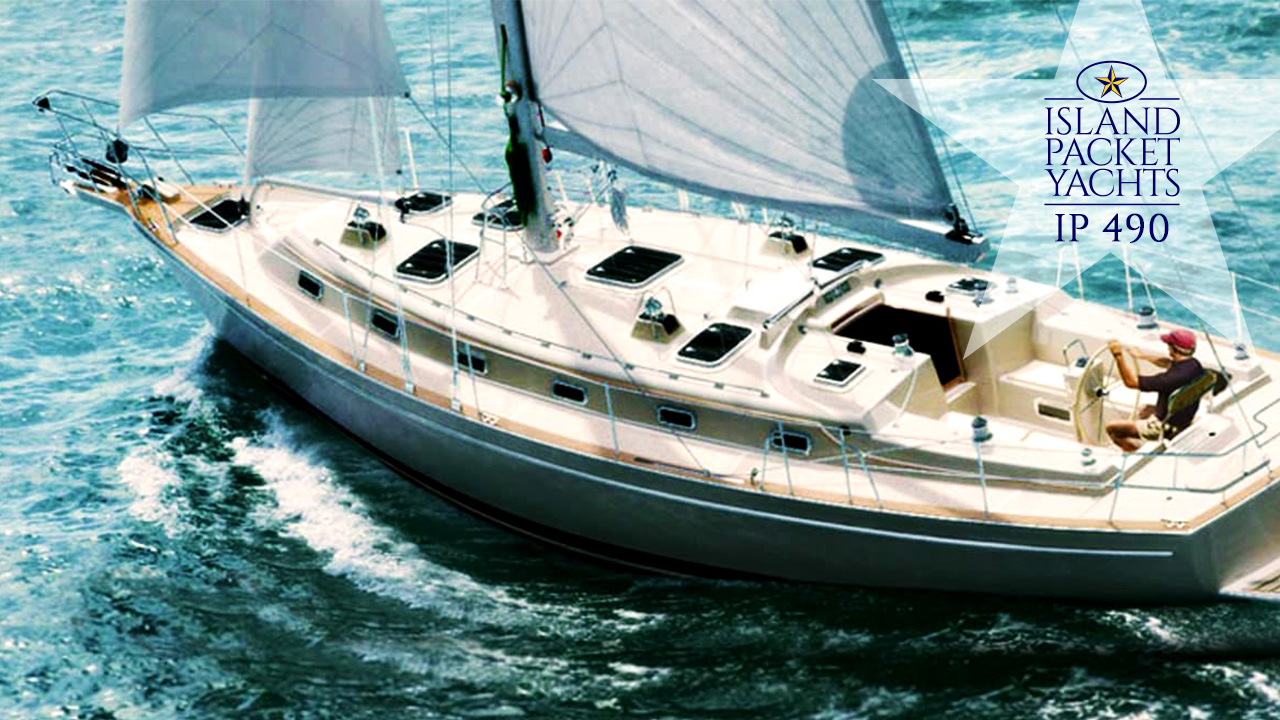 ip 490
The new Island Packet 490 picks up where the 460 left off; which was winning awards! 10 years ago the 460 won the "Domestic Boat of the Year" from Cruising World magazine. Thats because both were designed by Bob Johnson, who started Island Packet brand of sailing yachts over 40 years ago, now. Just like the 460, the 490 is an aft-cockpit model that features an aft deck area that is perfrect for sunbathing. For the more pragmatic, it is also an excellent space for on-deck stowage. The Florida boat builder has now made well over 2300 in those years, creating a cult of followers in its wake! [Read More]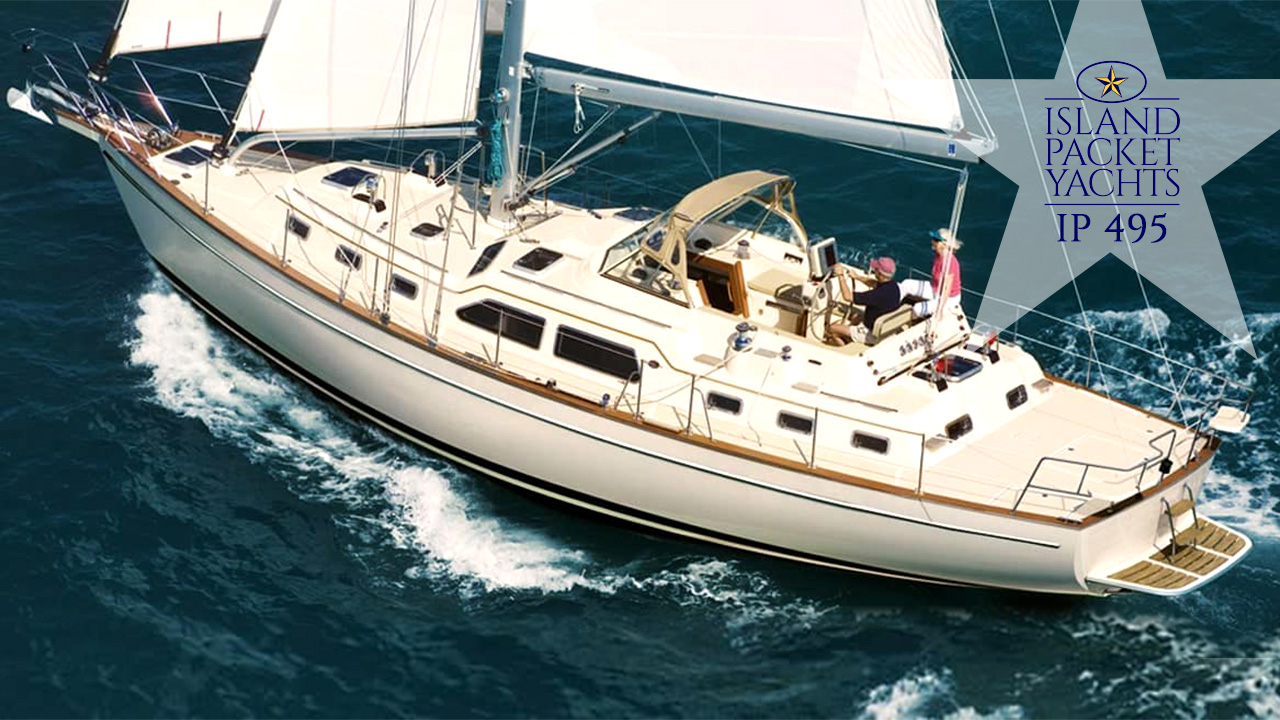 ip 495
With the introduction of the new 495 aft-deck cutter, the 485 which has been produced since 2002 is officially retired. When many sailors think of Island Packet, they are thinking about this signature center cockpit design. Thats because having a center cockpit creates a larger stern stateroom. It also changes the deck layout for which many sailing couples feel more confident in handling this size yacht from a more forward position than a stern cockpit model. Instead of arguing about it, Island Packet made the decision to offer both the 490 as a stern cockpit and this 495 model at a center cockpit. [Read More]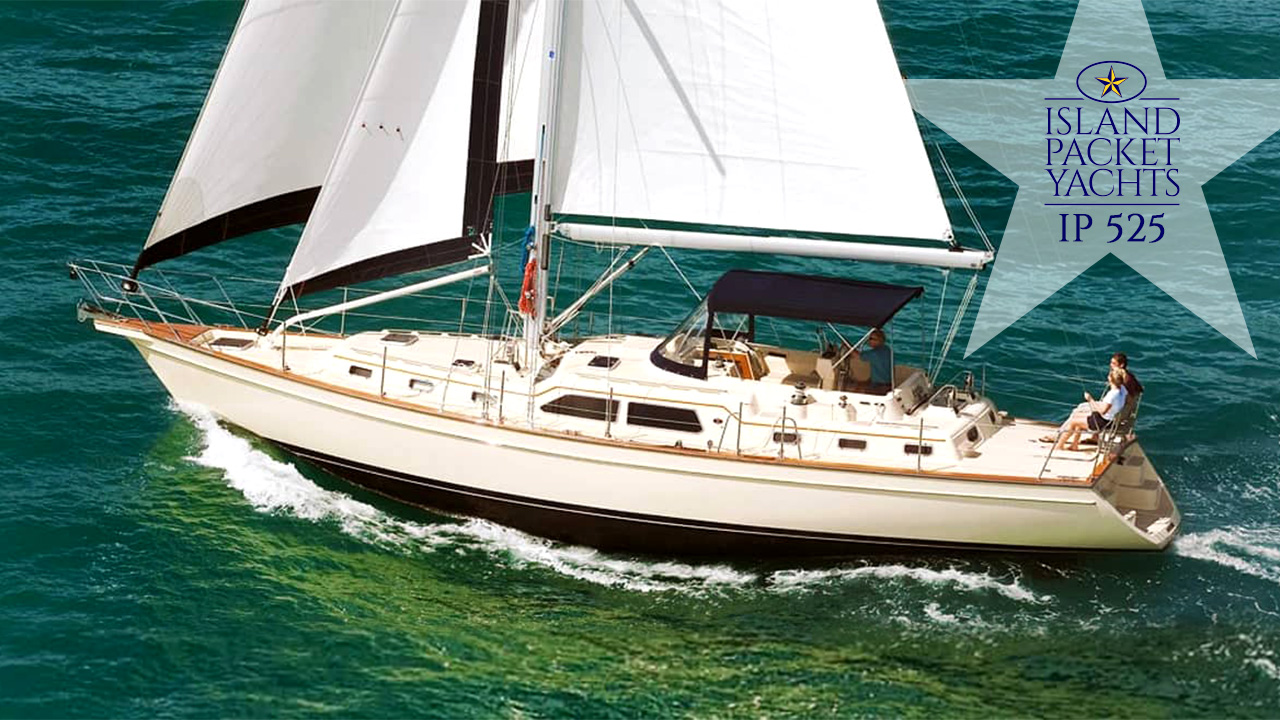 ip 525
Several decades and thousands of Island Packet's built, later, Bob and his team are introducing the 520/525; the largest cruising yacht the company has ever made. The 520 is a stern cockpit model while the 525 is a center cockpit. Prior to this new model introduction, the largest Island Packet, the 485 (replaced by 490/495) is about 4 feet shorter than the all-new model. The length was added at the stern to provide more waterline for speed and more storage for long passages. [Read More]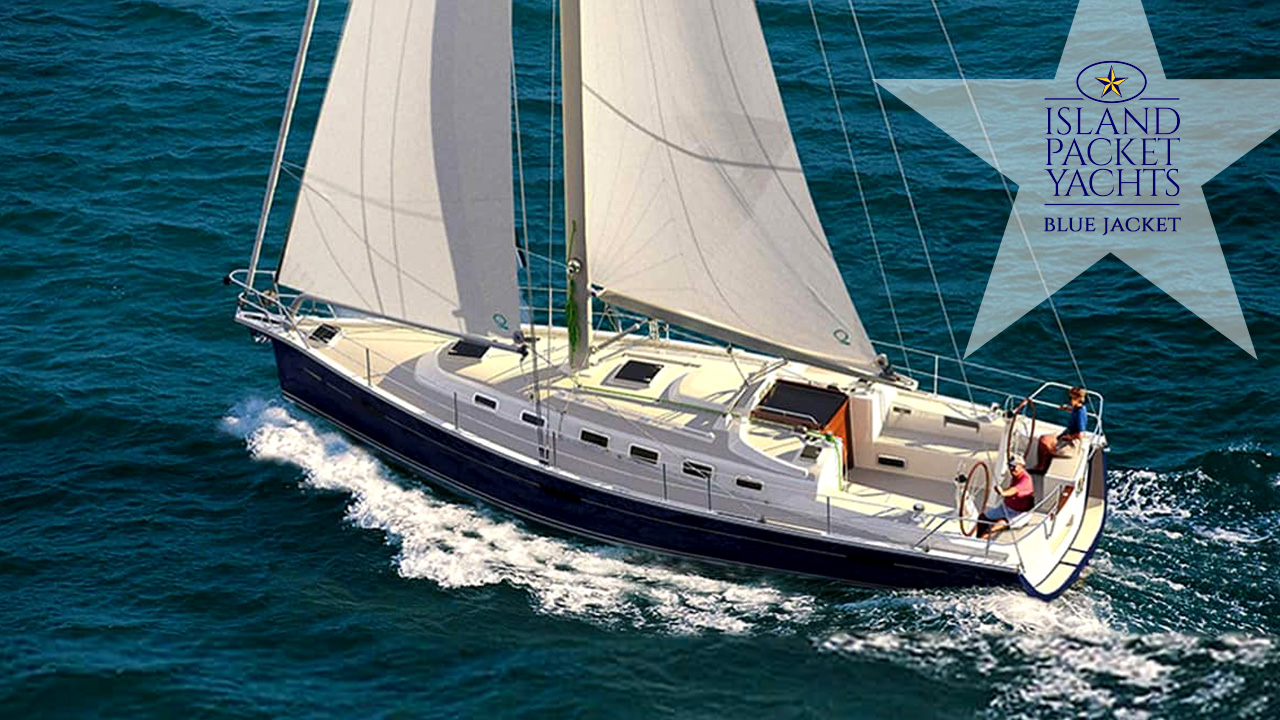 Blue jacket
This exciting, American-made yacht is available to order on a semi-custom basis, beginning with the decision to create a 2 or 3-sleeping cabin model floorplan below. The design team has been able to incorporate many of the luxury and conmfort aspects of an Island Packet inside the volume of a performance cruiser! You will find a proper navigation station, retractable saloon table, large open galley that works on either tack, two freezer/fridge drawer systems. The two cabin version allows for additional storage and/or workspace in the stern as well as an ample cabin. Some owners may want two euqal sized cabins in the stern which can be ordered that way as well. [Read More]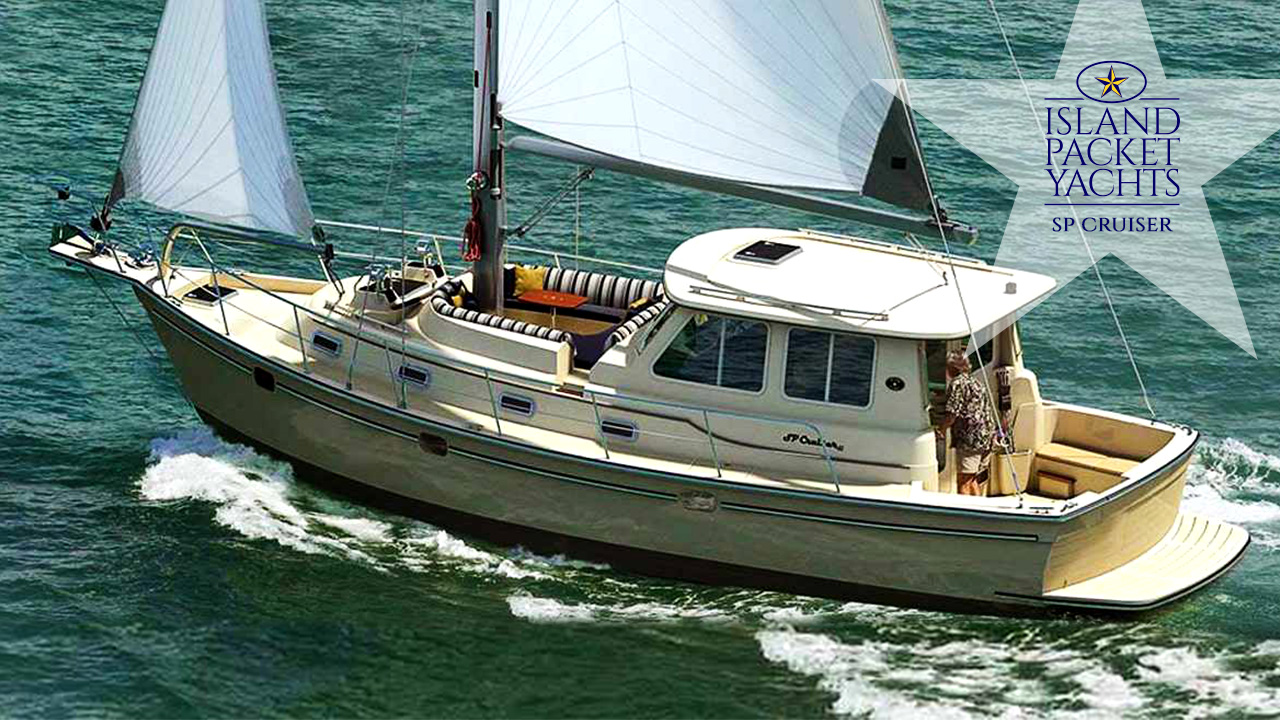 SP Cruiser
Coming Soon!

Current Inventory: Island Packet Yachts For Sale in San Diego, California
Appears your boat is not here. Tell us what you're looking for and our team of boating professionals will find it for you.