Why
Should You Use a Broker to Buy or Sell a Boat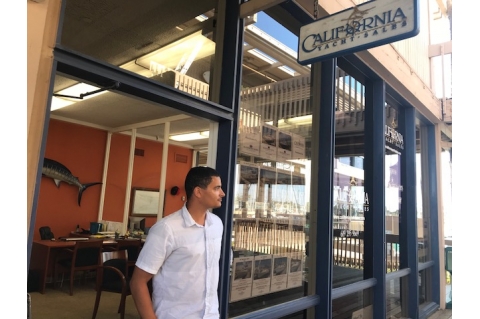 The age old saying, penny wise and pound foolish, comes to mind when considering whether to use a broker to buy a boat. Sure you can do it. You may even get lucky. Selling one is another matter all together. Unless you have unlimited time, selling a boat can be very stressful and time consuming. Your Broker acts like a personal time-saving filter! What is your time worth? Above all, boat brokers have a fiduciary responsibility to their client. Traditionally, the seller pays the sales commission not the buyer. All boats listed on the de facto "MLS" of boats, Yachtworld.com, are listed by brokers. That means, going it alone cuts out the primary way people find boats for sale. Finally, California requires that a broker be licensed, which is an additional safeguard for buyers and sellers. So, with all that said, lets delve in to the specifics of the two very different situations to answer your question: should I use a broker to sell my boat or buy my boat.
Buying a Boat: For starters, buying a boat without a broker limits the number of boats you can even look at because if the seller has hired a Broker... well, you get the idea. There is such a thing as a "Buyers Broker" and a "Sellers Broker" just like real estate. Most used boats for sale offer the ability for the buyer and the seller to be represented by a professional. Its one way to take the emotion out of the potential transaction. Having someone in your corner is worthwhile! About the only negative to having a broker as a buyers agent is that it slows down the process somewhat. But that can be a good thing too when considering a large purchase like this. Your buyers agent also has access to professional data, like book valuations and sold boat data that you as a consumer do not have access to. Who wants to overpay for a boat? Your broker can also suggest marine financing and insurance options as well. This gives you the opportunity to get pre-qualified just like a house. So, then, you are in a real position to negotiate when the time comes! Getting the boat surveyed before making an offer is imperative and a broker can facilitate this for you. Buyers almost always pay the survey cost. The cost of the survey is dependent upon how meticulous it needs to be. A good rule of thumb is the bigger the boat the more important it is to have a thorough survey. A lender or insurance carrier will want to see the survey as well. Except in rare instances, a survey will include hauling the boat out of the water to inspect the hull. The buyers broker will make sure all of the paperwork is handled correctly by the sellers broker, giving you an added layer of professionalism.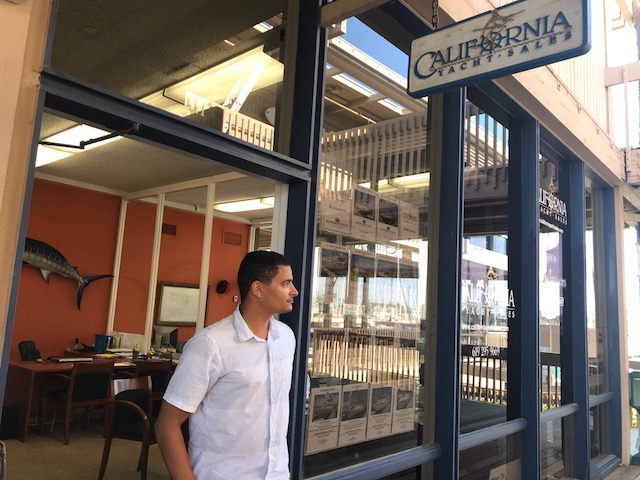 Selling a Boat: As previously mentioned, if your time is precious, letting a broker sell your boat for you means you won't have to run down to the marina every time someone wants to see it. Instead, more than likely, the only time you will have to spend after listing with the broker will be to pick up the check! The most important thing you can do as a seller is have your boat ready to sell. Much like a house, it needs to be clean and uncluttered. It should be in fine running order and for the highest possible resale there should be copious records of all maintenance, repair and replacement of equipment and gear. Your broker will be responsible for all of the paperwork too, which depending on the city, county or state, can end up being a ream... Additionally, a broker will use an escrow account for client funds. This is a safeguard not afforded in a private transaction and one more very good reason to employ a broker to sell a boat. With their thorough knowledge of your vessel and situation, the broker will be able to help you set a fair price that will ensure a timely sale. Brokers are also connected in the industry. They may know another broker who is already looking for a boat like yours or may have had someone stop by their office recently looking for it! The average broker commission for boats is 10% which means there is a threshold for brokers. They are going to spend a lot of time and effort to sell your boat for you. That threshold is not cast in stone but probably boats under $20k will not get represented by a broker.
Choosing a Broker: Brokers tend to specialize to some degree; either geographically and/or by type of vessel. Obviously, a knowledgable sailor acting as a broker for a sailboat can be a valuable asset in your process! Perhaps the most important aspect is location. Chances are good there will be several broker choices close to where you keep your boat. Start there. Call or stop in to a brokers office and interview them. See what their current inventory looks like. Are they attentive and responsive to email and phone? Do they have a marketing plan for sellers?
With these tips you are now ready to get in the game and either buy or sell a boat starting now!
Back